My Blog
Posts for tag: smile makeover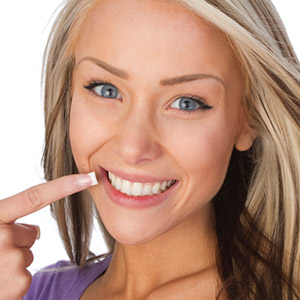 As part of the fight against COVID-19, many of us have been wearing some form of face mask in public for most of 2020. While it's intended for good, mask wear has had some unintended consequences. For one, it's inhibited the expression of one of our most important social abilities—smiling.
We're all hoping, though, that 2021 will be different—that our smiles will once more shine out from behind our masks. If and when that happens, you'll want to be ready: Here are a few things you can do in the new year to give your smile a nice upgrade.
Teeth whitening. Fighting teeth yellowing is an ongoing battle. Certain foods, staining beverages and habits like smoking can take the gleam from your smile in no time. But you can brighten up dull teeth with a professional whitening treatment. And because our bleaching solutions are stronger than you'll find in your local retail store, the shine could last for years with only an occasional touchup.
Orthodontics. Straightening teeth orthodontically not only can improve your dental health and function, it could revamp your smile (you might call it the original "smile makeover"). Even if you're well past your teens, an orthodontic correction may still be a viable option. And if you're concerned about your appearance during treatment, you might be able to take advantage of nearly invisible clear aligners.
Bonding. A chipped tooth can certainly detract from an otherwise attractive smile, but it may not take extensive means to repair it. Many chipped or disfigured teeth can be made whole through dental bonding. This technique bonds a color-matched dental material called composite resin directly to the tooth. Best of all, the treatment may only take one visit.
Veneers and crowns. For more extensive chipping or staining, you can step up to a custom-made porcelain veneer or crown. Veneers are thin layers of porcelain that are bonded to the face of teeth to mask imperfections. Crowns cover a damaged but otherwise viable tooth to protect it and give it a more attractive appearance.
Dental Implants. If you have a missing tooth—or one that's simply past saving—consider replacing it with a dental implant. A dental implant attached to a crown is the closest thing we have to a natural tooth in both appearance and function. In fact, most people with implant-supported replacement teeth forget they have dental implants. We can also merge implants with other restorations like dentures or bridges for a more secure, comfortable hold and a more natural smile.
These and other cosmetic enhancements could make a big difference in your smile. To find out how, see us for a complete dental examination and consultation. We want you to be ready for what we hope will soon be a "mask-free" 2021.
If you would like more information about improving the look of your smile, please contact us or schedule a consultation. To learn more, read the Dear Doctor magazine article "Cosmetic Dentistry."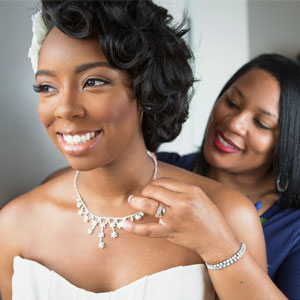 Since the early Roman times, couples have prized the month of June as the most favorable time to exchange their marriage vows. If you and your betrothed are planning a June wedding this season, you no doubt want everything to be beautiful. That would include your smile—and with the appropriate techniques we can help you make it as bright and attractive as possible.
Here are 5 ways to a more attractive wedding day smile.
Dental Cleaning and Teeth Whitening. A routine dental cleaning right before the ceremony can remove stains and dental plaque that dull your teeth's appearance. For an added level of brightness, we can also whiten your teeth in time for your big day.
Repairing defects with bonding. Do you have a chipped tooth, or a broken or discolored filling? We may be able to repair minor defects like these in a single visit by bonding lifelike dental materials directly to the tooth. We color-match and sculpt these materials so that they blend seamlessly with your natural teeth.
Advanced enhancements. In whatever ways your teeth may be flawed, there are dental solutions to transform your smile. We can correct minor to moderate chips, stains or slight gaps with porcelain veneers that cover the teeth's visible surface. We can cap a viable but unsightly tooth with a life-like crown. Missing teeth? A fixed bridge or dental implants could restore them like new.
Plastic gum surgery. Teeth may be the stars of your smile, but your gums are the supporting cast. Smiles with too much of the gums showing can be corrected through various techniques, including periodontal plastic surgery that reshapes the gums and can help the teeth appear more prominent.
Orthodontics. The original "smile transformer," braces and other orthodontic methods move misaligned teeth to better positions. Not only can orthodontic treatment result in a more attractive appearance, it can improve overall dental health.
You have an array of options for enhancing your wedding day smile, and we're more than happy to help you develop an individualized treatment plan. One caveat, though: some of these techniques could take weeks or months to complete, so don't delay!
If you would like more information about what you can do to have the most attractive smile for your wedding day, please contact us or schedule an appointment for a consultation. To learn more, read the Dear Doctor magazine articles "Beautiful Smiles by Design" and "Planning Your Wedding Day Smile."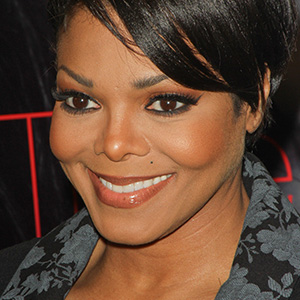 Multi-platinum recording artist Janet Jackson has long been known for her dazzling smile. And yet, Jackson admitted to InStyle Magazine that her trademark smile was once a major source of insecurity. The entertainer said, "To me, I looked like the Joker!" It was only after age 30 that the pop icon came to accept her unique look.
Jackson is not alone. A study commissioned by the American Association of Orthodontists found that more than one third of U.S. adults are dissatisfied with their smile. But there's good news—modern dentistry can correct many flaws that can keep you from loving your smile, whether you're unhappy with the color, size, or shape of your teeth. Here are some popular treatments:
Professional teeth whitening: Sometimes a professional teeth whitening will give you the boost you need. In-office whitening can dramatically brighten your smile in just one visit.
Tooth-colored fillings: If you have silver-colored fillings on teeth that show when you smile, consider replacing them with unnoticeable tooth-colored fillings.
Dental bonding: If you have chipped, cracked, or misshapen teeth, cosmetic bonding may be the fix you're looking for. In this procedure, tooth colored material is applied to the tooth's surface, sculpted into the desired shape, hardened with a special light, and polished for a smooth finish.
Porcelain veneers: Dental veneers provide a natural-looking, long-lasting solution to many dental problems. These very thin shells fit over your teeth, essentially replacing your tooth enamel to give you the smile you desire.
Replacement teeth: Is a missing tooth affecting your self-confidence? There are several options for replacing missing teeth, from a removable partial denture to a traditional fixed bridge to a state-of-the-art implant-supported replacement tooth. Removable partial dentures are an inexpensive way to replace one or more missing teeth, but they are less stable than non-removable options. Dental bridges, as the name implies, span the gap where a tooth is missing by attaching an artificial tooth to the teeth on either side of the space. In this procedure, the teeth on both sides of the gap must be filed down in order to support the bridgework. Dental implants, considered the gold standard in tooth replacement technology, anchor long-lasting, lifelike replacements that function like natural teeth.
After coming to embrace her smile, Jackson asserted, "Beautiful comes in all shapes, sizes, and colors." If you don't feel that your smile expresses the beauty you have inside, call our office to schedule a consultation. It's possible to love your smile. We can help.
For more information, read Dear Doctor magazine article "How Your Dentist Can Help You Look Younger."